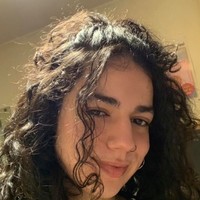 Anna Papadopoulou
BA (Hons) Animation 2020
Today I found out that the transformation scene in Brother Bear where Kenai magically turns into a bear is heavily inspired by a narural phenomenon called Aurora Borealis; a natural light display which takes place in high-latitude regions (google Aurora Borealis).
Having said everything important, I will now talk about how I got into animation. I always thought I would be a painter but going to university to study Fine Art for a year made me change my mind. I turned to animation, my first inspirations as a child being stop-motion films such as James and the Giant Peach, Coraline, Wallace and Gromit (image no.9) and some of my favourite directors being Tim Burton and Henry Selick.
In the early stages of the course I quickly realised I could express myself easier with 2D animation therefore during my studies I mainly focused on 2D illustration and animation. Directing our 3rd year film Giraffing Around has helped me grow mentally and creatively and it was a big opportunity for me to share my imagination with my team and with the people that will watch it. The film is a reminder of how life is supposed to be, an experience. As obvious as this might sound it is a big issue in current society, there is not much fun involved in our everyday routines, we are constantly in a loop just like the giraffes, forgetting that stepping outside ourselves is also a vital part of being human. Giraffing Around is giving the message that there is a brighter side to life once we let go of unnecessary behaviours, including unquestionably following routines and regulations that end up destructing us and possibly blindly keeping up with bad habits without being aware of them.
Contact Anna