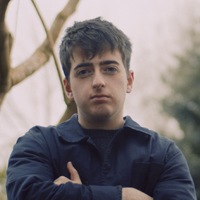 Finn Browning
BA (Hons) Filmmaking 2020
COMING SOON
"The Dance is Cancelled is a fast-paced, uncanny, and colourful adventure set over the course of one night in the quest for love. The film follows Otis, and his not-so-perfect scheme to finally tell the love of his 15 year old life how he really feels. With the help of his best friend Ami, his most trusty and loyal confidant, they set out on a not-so-perfect journey - and you're invited.
Rich and lively; The Dance is Cancelled brings small town nostalgia and the memories of our imaginations to life. The world is stylised, with a story-book look and witty relationships within it that we hope, all together, will capture your attention and your heart."
This film is set to be filmed after lockdown restrictions have lifted.
Contact Finn