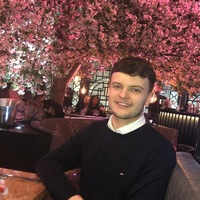 James Collar
BA (Hons) Fine Art 2020
There is something so enticing about a painting that is both beautiful and grotesque; something unexplainable that is so attractive yet so unpleasant. It is a juxtaposition that ignites our innate human desire to look at things that we shouldn't. It is these desires that lead me to paint imagery that is grotesquely absurd, yet bizarrely magical.
The pleasure we find in looking at things we shouldn't lies at the core of my work, this is then exaggerated by using techniques such as warping, enlarging, misplacing and even reimagining genitalia. This creates a certain awkward tension, which is then diluted by visually pleasing aesthetics such as my use of colour, composition and attractive imagery.
My work is knowingly perverse; therefore, Innocence and political correctness are somethings that I neglect. Instead, my work utilises the human body to dominate and direct the viewers gaze across the painting. The perverse nature of my paintings, along with kitsch subject matter that wanders throughout my work provides a sense of familiarity and humour that aims to shock yet seduce.
Contact James