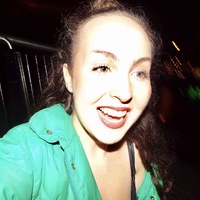 Katie Murphy
BA (Hons) Fine Art 2020
Layering, scraping, distressing, crumpling, smearing, deconstructing and reconstructing. The integral elements of my practice are a physical engagement and exploration of materials and processes. I am led by intuition and an experimental approach to transforming the physical qualities of materials – seeking out new forms and colour combinations through a haptic experience with the mediums I use.
My research began with the exploration of entropy within buildings, billboards and ephemeral forms within the city. I am fascinated by how something can rot and decay with neglect over time. From this, I sought to reveal the collateral beauty and hidden depths of things overlooked through abstract painting and mixed media.
My current body of work now sits between the movements of Abstract Expressionism and Post-Modern process-based art. I was excited when I discovered contemporary artists such as Mark Bradford and Richard Jackson, working in a similar way to myself; using everyday materials to evoke a sense of decay and exploring the physical and visceral qualities of paint.
My work is my alter-ego: the part of me, which is hidden to most but, in the comfort of my art studio, has the freedom to express itself in bold, energetic and passionate ways and where I'm never 'too much.' My current body of work engages with process and also reflects my personal journey of discovering: finding, manipulating, layering, revealing and reconstructing to create something uniquely beautiful.