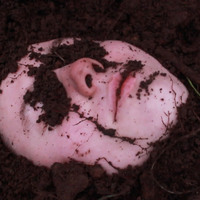 Josie Tothill
BA (Hons) Interactive Arts 2020
I engage communities in the arts to forge connections and spark change. Stories and materials develop in tandem, spanning an explosive range of media including sculpture, video, music and performance.
Combining values of folk tradition and the human place in urban and rural landscapes, I create playful materialist rituals for the overthrow of capitalism including burying a statue of Boris Johnson on 12/12/19, the day of the general election. Making the present into ruin, I call into being a better future. Footage of the act is set to the sound of young socialists as the results came in; commiserating, singing, drinking and holding hope for the future.
I have never made art alone. My work is made from stories of people and landscapes and blurs the boundary between them. Collaboration with my partner, Nick, runs through my work. He often understands my art before I do and draws out the meaning through music. For example, during a residency at the MERZ Barn, Lake District, I experienced a strong and inexplicable desire to be buried alive to merge with the landscape. Nick understood and expressed through music this act as a cathartic exploration of my mental health in relation to the material world.
Nick is a call centre worker and can fall asleep as the phone rings and wake when the customer answers. We co-wrote a spoof TED Talk script, entitled How to Fall Asleep at Work, which he performed and I directed and produced. I set it in an old theatre, to place exploited labour in the past.
I lead workshops regularly with the Woodcraft Folk, a national cooperative youth organisation, the LGBT Foundation, and City of Sanctuary; Asylum Seeker support group. I bring together critical thinking and free play to engage diverse communities in political change.
Contact Josie