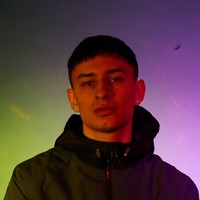 Ryan Gear
BA (Hons) Photography 2020
Nearing the end of my third and final year of studying photography at Manchester Metropolitan University, I am an observational/documentary photographer whose work explores the dialogue that can occur between photograph and viewer and the role photographs can play in challenging our imagination.
My work, through the photographing of overlooked aesthetics and momentary happenings, aims to offer a viewing experience removed from the pace of life, in which one can contemplate and come to one's own unique conclusion.
Through carefully considered subject matter and compositions, I attempt to awaken what may generally be seen as banal scenes, whilst maintaining an ambiguity throughout my photographs, urging a viewer to partake in contemplation and join in the search for meaning. Thus, emphasizing the importance of interpretation and contemplation.
Contact Ryan