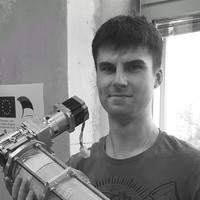 Thomas Gladstone
BA (Hons) Three Dimensional Design 2020
As a student of design, I have become aware of the need for industrial countries to move from a liner to a circular economy. I have recognised this through; discussions, engaging with published literature about the subject, watching and reading countless reports about climate change in the media and recognising a definite 'shift' in consumer values. We have seen an increased awareness from members of the public to reuse, repair and recycle unwanted products. This consumer 'push' has driven government and local authorities to respond and provide improved facilities where unwanted items can be exchanged or 'up cycled' as well as recycled. Also, consumer refusal to buy goods that overuse materials has forced manufacturers to re-think the way that they design and manufacture products.
They have had to produce products with a reduced number of components and employ manufacturing processes which require less energy to make something. They must try to source raw materials that are more sustainable and where possible, harvested locally to their manufacturing facility to eliminate excessive fuel consumption.
Within this context it was the word 'value' that became the initial focus that would help to establish my creative agenda. In particular, the meaning of 'value' within design, manufacturing (including the use of materials) and consumerism. Through the project I wanted to assess how consumers attached value to the products they acquired and how the many ways 'value' could be perceived, and how this might, influence consumer choice and selection.
In summary the concept for my project should encompass all the 'values' defined. It should allow end user interaction, use sustainable materials, have a desirable aesthetic, work well and be useful. This design criteria will ensure that the end user will appreciate is 'value' and give longevity to the product as part of a more circular economy.
Contact Thomas