Art School Reveals #3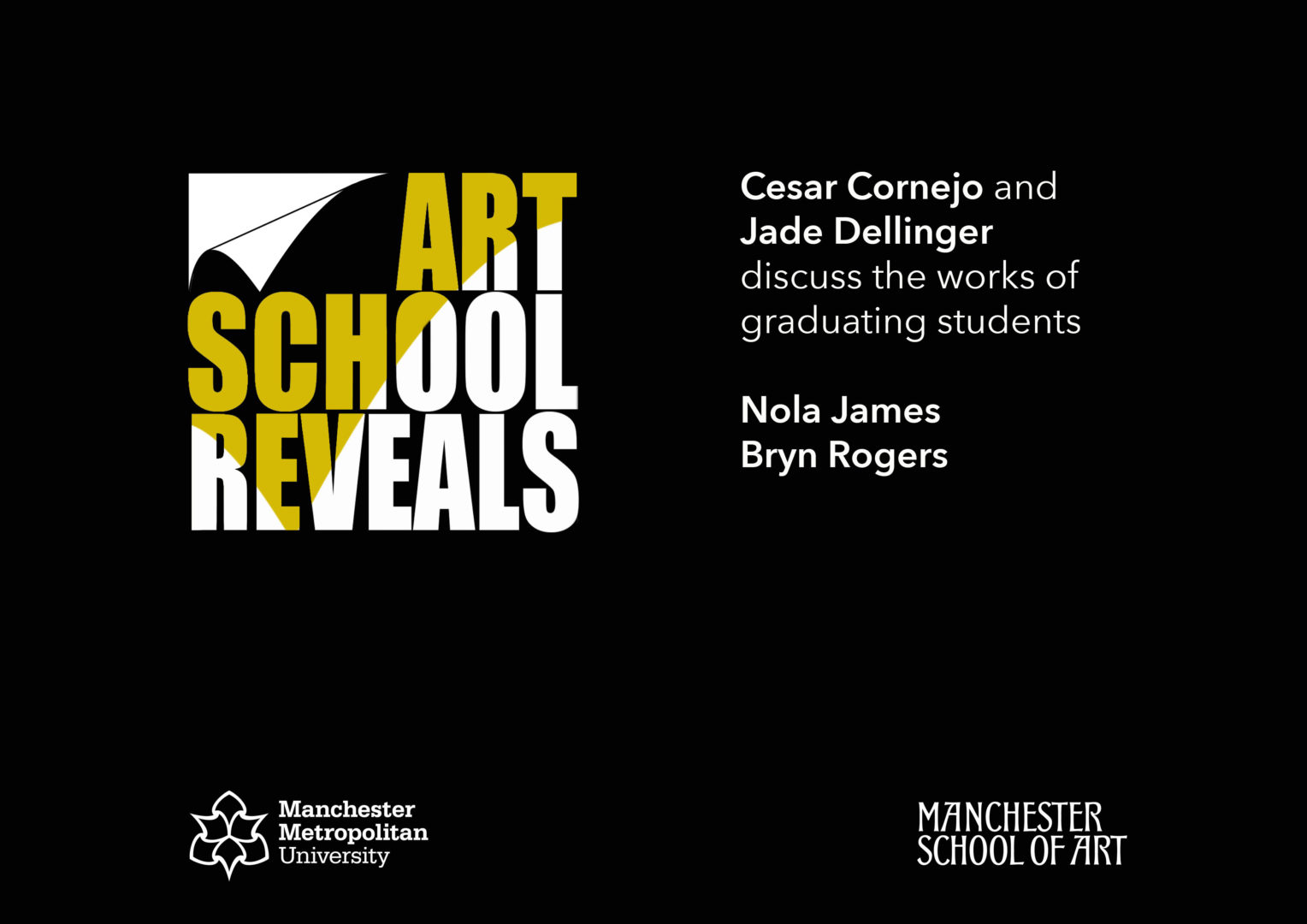 Within the series Art School Reveals, artists and curators discuss the work of graduating School of Art students.
Cesar Cornejo introduces, curator Jade Dellinger speaking to Manchester School of Art graduating students Nola James and Bryn Rogers. They discuss their work shown in the exhibition, other works and broadly about practice.