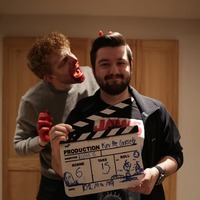 Jordan Melia
BA (Hons) Filmmaking 2020
I'm primarily a producer and have produced many short films over the past few years and I'm currently setting up multiple short narrative films of varying genres.
My current major project is 'No Rest for Us' which is a narrative set in WW2 about two soldier's struggle for survival after being abandoned, deep in enemy territory. I produced, directed and helped to write this film which was something of a passion project for me. The film is currently in pre-production but is intended to release in the coming months. Below is a short teaser trailer.
I am Manchester/Liverpool based intending to peruse a career in producing, but I am skilled at both casting and location scouting, areas in which I intend to explore in my early career. Please feel free to contact me via email if you wish to know more about my work or wish to collaborate.