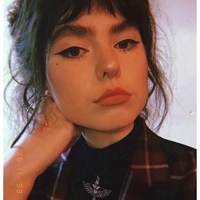 Megan France
BA (Hons) Filmmaking 2020
I am a recent Filmmaking graduate from Manchester School of Art where I expanded my knowledge in all areas of short filmmaking and documentary.
I have over five years of experience in this field together with filming behind the scenes on fashion shoots. I am a creative director who takes pride in the visuals of what I am creating, a passionate producer who see potential in ideas that stand out and stimulate the viewers mind. I have much experience in sound recording and editing.
I am currently the director and editor of 'Bleeders' an upcoming documentary which is an open conversation with many participants about menstruation, in order to break the taboos that surround this topic.
Contact Megan