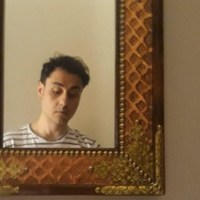 Pouria Kazemi
BA (Hons) Filmmaking 2020
Drawn from Memory: When I was 9 my father took me to see a public execution in Iran. This film is an effort to re-create and recapture that brutal memory.

Cemetery of Memories: A documentary about the (often) forgotten archive material and public records. if we take a wider view, out from the individual document, we might face with the whole set of questions about why such documents were made, for whom, by whom, why a particular medium was used, who kept it, and for what reason. questions that this film tries to answer.

both films were written and directed by Pouria Kazemi.
Contact Pouria