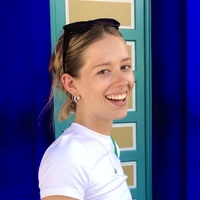 Ella Bird
BA (Hons) Graphic Design 2020
Hey I'm Ella! Inspired by people and places, I enjoy working across a range of environments and creating memorable spaces through immersive installations, meaningful experiences and thought-provoking exhibitions. Lead by strong concepts, my work explores politically driven themes that I am passionate about. By highlighting current issues in society and challenging perceptions I hope to bring positive change through design.
Rework is an organisation that highlights the impact of unconscious gender bias in the workplace. Rework helps corporations to become aware of how hidden biases effect women and minority groups, through hands-on internal workshops and external workshop events. Through campaigns and interactive workshops, Rework aims to change attitudes and behaviours to create more diverse and inclusive workforces. This is Rework is a campaign run by Rework, targeting commuters travelling to and from work. Through powerful language and thought-provoking scenarios, the audience is placed into the story of hidden biases.
Hidden within the large typographic elements of the campaign is a statement that can only be read when the audience inspects the visual more closely. This is to make the public pause in order to discover the hidden statement which is symbolic of the importance of being aware of your own unconscious biases. The internal workshops will consist of interactive elements that will take over the workplace. For example, small discrete statements will be hidden in unlikely spaces around the office buildings such as on the ceiling and behind the stairs.
Contact Ella