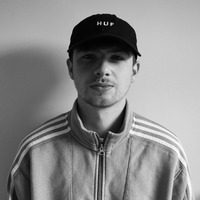 Stu Miller
BA (Hons) Graphic Design 2020
Hi, I'm Stu miller, a designer from Manchester UK. Currently graduating from Manchester School Of Art studying Graphic Design. I've always been interested in creating dynamic aesthetics that attract and engage audiences. This has lead to a passion for branding and creating visual identities. An interest in fashion has also lead me into visual merchandising, which I look to explore in the near future. Furthermore, I love experimenting with publication and editorial design. This has allowed me to be very comfortable using a range of Adobe suites. On top of this, I also enjoy using more tradition methods of design, with a history in art, I find relaxation in drawing and printing.
In the project shown, the brief was to create one issue of a Quentin Tarantino collection that focus on the 2009 war film, Inglourious Basterds.
The publication features interviews with the cast, behind the scene information and talks through some of the cinematography used in this hugely successful film. It combines the beautiful shots from the movie with typography to pay homage to the piece. Designed for the Tarantino fanatics, this would be issue 15 along side other publications about the work he's produced. The Magazine adopts a decayed look to mirror the gritty realism of the film, focusing on distressed type throughout the publication.