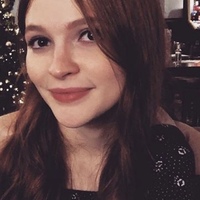 Alice Dines-Allen
BA (Hons) Illustration with Animation 2020
During my final year as a student on the BA (Hons) Illustration with Animation degree, when I feel my work really took form and focus, I have focused on the development of picture books – both writing and illustrating and discovered that this is where my passion and focus truly lies. The first book I made is called 'The Spotty Lioness' and is about the Ghanaian custom of 'Fantasy Coffins'. The Second book I made is called 'Save Our Home' and is based around Climate Change.
The most recent and final project I have completed, was inspired by my dissertation, which focused on therapeutic children's books. This research inspired me to write one myself. 'My Name Is Suzie' is a heart-warming story of a shy girl whose relationship with a rescue greyhound helps her to find the courage to make friends. The blurb reads 'There was a little girl who was very shy and found it difficult to make friends. She was too scared to go play with other children, until one day a greyhound named Suzie came along and changed everything!'
From this point on I will continue to develop my picture book production as a key focus, but also go on to develop wider opportunities available to best utilise my skills and experience across a range of design industry and arts-based platforms. You can see the whole range of work I produce here and by following the links provided.
Contact Alice