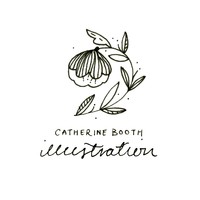 Catherine Booth
BA (Hons) Illustration with Animation 2020
My Animals and Me, Children's book written and illustrated by Catherine Booth.
Based on the work of Gerald Durrell.
'Gerry Durrell is a perfectly ordinary boy, with an extraordinary passion for animals.
On the buzzing island of Corfu, Gerry and his family arrive at their new villa by the sea, but to their horror, Gerry decides that this is the perfect place to house all of his weird and wonderful animal friends!'
I'm Catherine, illustrator living and drawing in the North of England. I am predominantly a children's book illustrator, usually writing and illustrating my own narratives. My illustrative style consists of pencil crayon, watercolour and digital tools. I also enjoy traditional printmaking, and sell hand-painted prints at Market Place Studios.
'My Animals and Me' is my final year children's book based on 'My Family and Other Animals' by Gerald Durrell. During my research I realised there is no book, specifically published for children, about the amazing conservation Gerald Durrell achieved in his lifetime. I want children to feel a sense of adventure and exploration within this book, but also for them to learn something valuable from the characters and animals they encounter, which they can take into their own lives. Throughout my time at university I have always told stories based around historical figures, explorers and the natural world.
Contact Catherine