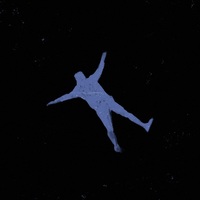 Ilaria Colavito
BA (Hons) Illustration with Animation 2020
I'm an Italian practicing animator with a background in Fine Arts.
Whilst working on my BA in New Technologies of Arts at the Academy of Fine art in Venice, I became intrigued in the world of moving image. I came as an exchange student to the Manchester School of Art to cultivate my skills in digital hand-drawn animation.
Despite having different contents, my recent shorts mainly attempt to explore the human condition, focusing on the dark unknowns of new challenges. They both appear as a combination of dream and reality accompanied by growing tensions, which culminate in poetically uncertain endings.
The animation A breath of... is based on a true micro-story contained in Félix Fénéon's Novels in Three Lines: It took two hours to revive Clouzard, of Sens, who had entered a gas vat to save Bouy, who in turn died of asphyxiation.
The gloomy noir animation extends the tragicomic narration. It shows the hypothetical backstory of the death of Bouy and it hints at Clouzard's sequel in a vague way.
The Great Big Hole is my visual interpretation of Michael Rosen's poem. Although being a reading aimed at a child audience, the macabre words of the text appears as a nightmare which the character has to face. Following the story, the subject loses control and is pulled down into a mysterious abyss…
Even though both animated stories are adaptations, they attempt to acquire a new appearance with an open and interpretative end.
However, It is not my purpose to communicate a clear narrative to my viewers through my animations. Instead, I like them to leave them with emotional questions of what my drawings have raised for them.
Contact Ilaria