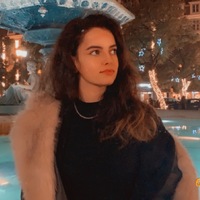 Maria Monteiro Ramalho
BA (Hons) Illustration with Animation 2020
I first studied Graphic Design in High School, but once it came to do a degree I wanted to do something different. I choose Illustration with Animation at Manchester Met and this degree allowed me to learn how to combine both fields in a way that I love.
Hand drawing, gouache painting, lettering, typography, printing workshops and patterns are things that I use a lot on my practice. I love to see how the small imperfections my hands create give so much personality to my work in such surprising ways. But it wasn't always like that, I am a perfectionist and this degree taught me to let it go when it comes to the brush and pencil.
'Athanátos' is my final degree project, I first started this project knowing I wanted to work with theatre and poster design and in particular the application of these ideas to a festival. After a period of research, I settled on working with the theme of the Dionysian festivals from ancient Greece that would take place at the Minack Theatre in the United Kingdom. My proposal was to create a visual language for the festival through the use of illustration and design. The vocabulary of the images was informed with reference to classical Greek statuary and applied to a range of festival outcomes, in particular the four Greek tragedies produced as theatre posters.
My working methods are a combination of traditional hand-drawn techniques and digital editing used to arrive at a range of concepts mocked up to showcase their potential use and application. My aim is to keep expanding my skills and experience as a designer and seek opportunities to develop my career through roles in graphic design and art direction.
Athanatos website: https://mariaramalhounitx.myportfolio.com/
Password: athanatos