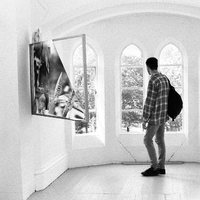 Sam Matlak
BA (Hons) Illustration with Animation 2020
A lot of my work looks at the relationship between fashion and film, more specifically menswear.
Working with traditional methods such as drawing, print and collage, I enjoy gathering visual information and research and putting this into publication form.
Publications from my final year include:
Authorship Mag,
An interview with designer Dom Huckbody,
Dark Palms: a collection of Palm illustrations from time spent in Sotogrande,
NYC Piz - an illustrated pizza guide to the best slices in New York City.
I like to bring together elements of Design and Illustration alongside each other.
Contact Sam