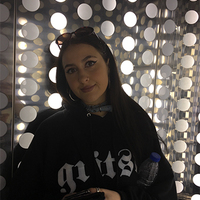 Siani Patel
BA (Hons) Illustration with Animation 2020
My practice is inspired by my personal history of mental health issues. In an effort to externalize these issues through making, I am able to encounter these demons through art production and lessen their negative impact on my life. Through this sometimes uncomfortable, but therapeutic creative process, I find meaning in my art production. I hope the results have value for my audience, especially for those, like myself, living with multiple daily anxieties.
The project Night-night, sleep-tight! focuses on my personal issues with anxiety, using sleep paralysis as a narrative. The space evokes an uncanny and eerie sense of place, embodying the state one experiences during sleep paralysis, somewhere between waking and dream. An extended version of this project in animation, currently in production, develops into a proposed three elements: 'The clothes monster', representing anxiety-induced sleep problems, 'The moss monster', representing anxiety-induced paranoia, and finally 'The bandage monster' portraying physical health problems that I believe are stress and anxiety-induced.
The tableau is constructed predominantly from recycled materials I found around my house and garden, initially in an effort to source materials readily available during the lockdown period (during April-May 2020), however this restriction has been an advantage. It increases the sustainability of the material production in my work – of increasing importance to me - and it draws from the materiality of the home itself, the focal point of the work.