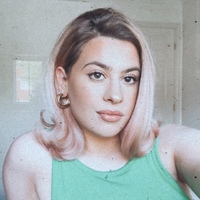 Carys Smith
BA (Hons) Interior Design 2020
Shelter
Unit X was put in place to respond to a live project and get a chance to work with and communicate alongside clients and design practices. The brief we were presented with was based around the charity Shelter, that campaigns to end homelessness and the housing crisis in the UK. The brief focused on one of the charity's retail stores located in Preston. This store is positioned within a shopping mall, and sells a multitude of second-hand items, a large percentage of which was furniture as well as clothing, electrical goods and homewares.
Our task as aspiring designers was to reform the unorganised retail space for the same purpose (to sell second-hand goods) to the needs of the client including; to produce a welcoming space in assisting the requirement of breaking down barriers, space for advice hubs, solutions to make moving larger items like furniture less challenging, along with other requests, these provisions needed to be able to be applied to other stores.
This scheme was inspired by the word rotation. 'Shelters Sheds' is the centre focus and pivotal point of the store, in which those in need to seek guidance/help in a private setting. Users of the store will rotate around this structure and to guide them around, issuing a natural wayfinding. Additionally to this, wooden pallets are a main element of this scheme. Re-using this resource as a way of organising large items, as well as other miscellaneous.
Contact Carys