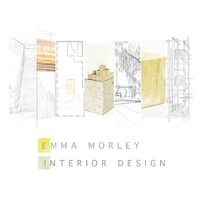 Emma Morley
BA (Hons) Interior Design 2020
PROJECT 1 - ANCOATS ECOMUSEUM
For the Final Major Project, Waulk Mill is revived to serve a new purpose both symbolic of its significance to Ancoats history, and responsive to a need within Ancoats today.
With so many population flows, regeneration and re-branding, Ancoats is at risk of losing its identity and history. In direct response to this, the Ancoats Ecomuseum was designed. Ecomuseum focus on the identity of a place. As the people of a place are the true owners of their culture, they have the right to interpret and validate it themselves. Ancoats Ecomuseum will provide:
1. A space for the community of Ancoats, for their use, support, and representative of their diversity and stories
2. A Manchester tourist attraction in Ancoats
3. Newly generated employment
The design concept, 'gradient', means the measurement of progress over time. The staircase design is a visible ascension up the building, and seeks relationships with the original geometries and materials.
PROJECT 2 - THE FUTURE OF SHELTER
Unit X is a live brief in collaboration with Hemingway Design and registered charity Shelter to redesign the Preston furniture shop. The new concept 'Shelter SERIES' takes inspiration from gallery and museum display methods, in order to portray the goods as one-off collectible pieces like a series of artworks, embracing inconsistencies.
The final design includes a Shelter Pop-Up at the Hanging Ditch building in Manchester to engage people beyond the Preston shop walls and raise awareness of Shelter.
PERSONAL STATEMENT
I am inspired by spaces which challenge our learned perceptions of Interiors. Having completed Interior Design courses at MSofA and RMIT, a common thread found is designing gallery or museum schemes and settings. I am passionate about design and curation for exhibitions, educational and experiential spaces, and aspire to develop a career in this sector.
Contact Emma