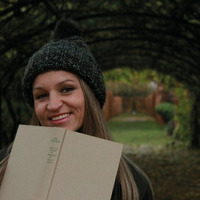 Tatyana Kolova
BA (Hons) Interior Design 2020
'Beyond Walls' is a project that sets out to create functional workspaces which stimulate productivity while using several strategies known to contribute to better health for office workers.
These strategies centre around reintroducing nature into the workforce's daily lives and strengthening their relationship to it by developing a co-working, collaborative park-like environment indoors.
'Beyond Walls' is inspired by the structure of a rabbit warren, by combining interconnecting spaces that allow the protagonists to network easily and readily in very dynamic fashion, while also providing spaces to 'escape' or 'retreat' when they need to concentrate.
'Beyond Walls' is designed to provide natural venues for communication between its occupants. As a co-working space, it aims to create a network that increases worker's ability to collaborate and cooperate, in order to achieve more and thrive by sharing resources.
To create and foster lasting and far-reaching benefits for the protagonists' health and wellbeing, 'Beyond Walls' relies on methods and materials that prioritize sustainable development to minimize the adverse effects of modern construction on the environment.
My vision as a designer is a career focused on improving the relationships between people and space, driven by a dose of creativity, a pinch of knowledge and a bucket of willingness.
My design mission is set to create innovative solutions and experiences that significantly enhance peoples' quality of life through well-curated spaces.
I have travelled widely and through my journeys, I have discovered a deep connection between our cultures, our societies, and how we perceive the world around us. I want to create solutions that connect with people on a personal level, that improve their experiences and quality of life through well-designed spaces.
I believe that well-crafted environments bring out the best in people.
Contact Tatyana