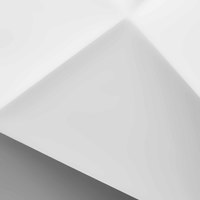 Rebecca Tutthill
BA (Hons) Photography 2020
My overall practice involves a focus on the use of minimal and abstract aesthetics to create a photographic approach to contemporary art. I frequently experiment with the role of light and its absence, in order to create visually and emotionally impactful pieces. Using both representational and non-representational approaches, I use my work to communicate particular emotions to the audience.
The work I develop may vary in meaning, but there are principles that are integral aspects to my practice. Monochromatic palettes are consistent throughout my work. Subtleties in gradation and tonality are deeply communicative through their connotations. Light, and in turn, darkness, are additionally meaningful within my work. Light holds an inherent role within a photographic practice, since this is the way in which photographs are created. Therefore, the investigation of light and shadows occurs frequently throughout my artwork as I continue to experiment with the causality of their interaction.
My current work involves both photographic and moving image artwork that investigates the visual translation of the experiences of living with depersonalisation. The moving image piece is a short film depicting the narrator's emotions through the combination of audio and visual communication. The work evokes feelings of disconnection from a space, connoting themes of loneliness, detachment and explores a sense of passivity to the world. It addresses, through the use of distortion and imperfection, life as experienced by a person feeling as if they are merely observing, rather than playing an active role.
Contact Rebecca