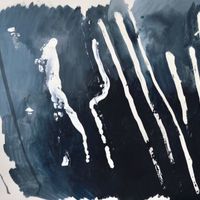 Faye Patterson
BA (Hons) Textiles in Practice 2020
As a textile artist, my work is heavily influenced by context. I am driven by a passion to explore textiles beyond the realm of commercial use, starting important discussions on themes that are still considered taboo by society. I achieve this through use of intricate tactile embroidery, a sensitivity to colour, and vibrant mark-making.
The work displayed showcases the amalgamation of these efforts, tackling the subject of mental health issues and self-harm. Throughout various projects I have questioned the way these topics are still stigmatized, consistently having negative connotations. I choose to portray a different narrative of acceptance, growth, and learning. Each piece is designed to be emotive and intentionally unfinished, with a combination of hand-stitch and machine embroidery. Where possible I have endeavoured to include reclaimed fabrics and threads, helping to express the importance of embracing the past whilst limiting the environmental impact of my work.
My practice this year has continuously included a collaborative element, such as running workshops for visually impaired people to help develop their own creative skills. It is crucial that as designers we use our platform to empower others, and so after university I would like to continue running workshops for those who struggle to attend conventional ones.
My long-term aspiration is to work within the textiles industry, designing dynamic prints and embroidery for fashion or interiors.