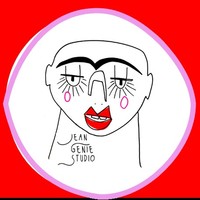 Georgina Edwards
BA (Hons) Textiles in Practice 2020
Georgina is a Manchester-based artist & illustrator who focuses on non-idealised representations of androgynous form. Her drawings depict characters in elaborate poses that challenge stereotypes & shift perceptions.
Georgina uses a combination of digital & analogue processes, deliberately balancing a vibrant colour palette with more personal, immersive prints that resonate with ideas around gender.
Her graphic work can be utilised on a range of surfaces and products. She is hoping to produce three-dimensional work in the near future for use in either an interiors or fashion context.