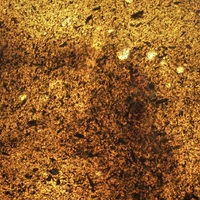 Hannah Skevington
BA (Hons) Textiles in Practice 2020
Drawing inspiration from undervalued and unwanted resources, my work responds to issues surrounding waste and the urgent need for sustainable materials. I have designed a collection made from food waste that has developed into a biomaterial library.
Through the exploration of light and the manipulation of materials I have created lighting fixtures that can be used in both public and private spaces. I have also designed prototyped takeaway food packaging to act as another potential application of the biomaterial.
As a graduate, I hope to develop my practice further through commission-based opportunities and freelance work. I intend to continue seeking new, innovative and sustainable material practices.
Contact Hannah