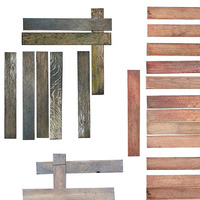 Louise Cowcill
BA (Hons) Textiles in Practice 2020
I am a printed textile designer, with a fascination for how design can improve the psychological wellbeing of the user. Often working from a scientific, research basis, the key to my practice is its conceptual nature. By exploring themes such as sustainability, biophilic design and colour psychology, my practice seeks to bridge the gap between visual aesthetics and scientific information.
My final project has been influenced by the field of biophilic design: the idea that incorporating natural elements into interior spaces can reduce stress and improve wellbeing. Within this project, I have used imagery derived from exposed wood grain to harness the power of biophilic design and reconnect the audience with nature.
I have been inspired by my own photographs of wooden surfaces, featuring bold natural patterns, as well as traditional parquet flooring and the skilled craft of marquetry. These reference points have informed the development of my own digital marquetry processes in order to communicate my design ideas.
Looking to the future, my aspirations are to continue making work in response to ideas that interest me, and to gain experience in the interior industry. My ambition is to become a textile designer working through a conceptual lens.
Contact Louise