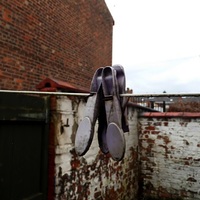 Thalia Carr
BA (Hons) Textiles in Practice 2020
For this project I took on many rolls such as a print designer, creative director and stylist. During my time at University, I have grown as a multi-faceted 'creative' and my final unit of the course has enabled me to focus on the areas in which I want to direct my career.
I wanted to focus on the digital skills that I have developed throughout my time studying so I chose to split my project into three separate sections: trend forecasting, creative direction and print designing. For the initial, trend forecasting, stage of my project I began with spotting trends within London fashion week shows; this is where I started to form 'The New Plaid'. Forecasting this trend lead me to creating a collection of vibrant, plaid inspired, prints as well as a zine with looks styled by me and visualisations of my print collection.
As the country went into lockdown I, like my course mates, had to come up with a solution to digitalise my work. I chose that the best way to present my body of work was to create a website that could represent the project and my final outcomes.