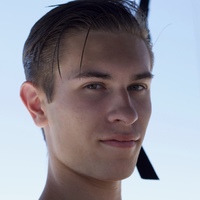 Benjamin Meredith-Hardy
BA (Hons) Three Dimensional Design 2020
Benjamin Meredith-Hardy is a designer, art director and fashion photographer based between London and Manchester.
Benjamin's audience is the luxury market. With an interest in creative advertising, he aims to question what we want in design and how to best create a desire for it. Using psychology to understand why we are drawn to certain things, he has used this knowledge to influence how and what he designs in both tangible and media form.
Benjamin is now looking towards his next steps and aiming to find employment within the creative advertising and fashion industries, where he has existing skills in art direction, photography and design which has taught him how to laterally problem solve. He is looking at being in Manchester or London.
Contact Benjamin