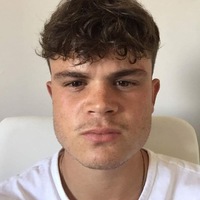 Jack Tibbitts
BA (Hons) Three Dimensional Design 2020
Something that Jack has always wanted to achieve is spreading joy to others. He wants his audience to have a positive experience when interacting with the objects he creates. Due to events in his life during his late teen years, he has always had this overriding will to make others happy. With a lot of his problems in life, he resolves them with humour. This is something he's always liked to channel throughout his work, using his playful nature. Jack wants the people viewing or experiencing his designs to see his personality within them. A lot of the design world takes itself very seriously, Jack wants to do quite the opposite. He wants to be PLAYFUL, HUMOROUS & FUN.
Jack's main project within 3rd year, The Archetypes of Emotion, had major influences on his final piece towards the end of the year that was affected by the Covid-19 pandemic. He created an interactive object that spreads joy to others. The aim was to create something that had been directed by the public. Using a survey, he asked 30 individuals to create a sentence using the options he provided. The sentences Jack collated then went on to guide his project. It resulted in the creation of a stress release system that the user shouts into to release pent up emotion. It then turns the negative energy into a positive light source.
Continuing a similar theme, Jack designed a large scale, stress release system for anyone that wants to "Shout at Corona". A playful object that users can get inside, and release any negative energy towards the virus. Using Swiss Horns as his main inspiration, he wanted the design to entice interaction by looking obscure, but beautiful.