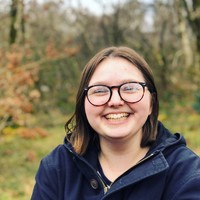 Molly Swann
BA (Hons) Three Dimensional Design 2020
Hello! My name is Molly Swann, I am a 2020 graduate from '3D design' at Manchester Metropolitan University. I am a process lead designer-maker inspired by texture and material
My recent work has been heavily influenced by the world of souvenir objects and the sentimental impact they have on individuals. This theme is prevalent across all my work, my designs are often personalised 'memento' items reminding the owners of significant memories and events.
This project started from a desire to create a piece dedicated to taking valuable videos away from the screen, I believe that out of respect for these sentimental memories, they deserved their own dedicated mnemonic object.
The barrier grid technique is a traditional animation style, that uses movement to function this is typically done with one panel sliding against each other I have adapted this method to better suit my design and compliment the glass material.
The narrative of this piece is very personal to me as it shows three frames from a sentimental video of me and my childhood friend who sadly died while we were still in primary school. I chose this particular clip as it shows a connection between us and I wanted to dedicate this piece to our friendship, and the happy memories I have of us together.
The form of this glass piece is based on the shapes of shards of sea glass. I have created worn witness marks on the under side of the piece marking the path where the object would have been handled, representing how the memory has been worn from being remembered often over time.
Contact Molly