Sketchbook Collective: the 2020 winners
The Sketchbook Collective is a creative platform for designers, artists, architects and makers to display their thinking process and making visible the idea generation and documentation across Art and Design practices.
During the 2020 Sketchbook Prize competition we received 75 (digital) sketchbooks and 900+ votes for the People's Choice Prize.
The five entry categories: The least "Sketchbook" Sketchbook, Documentation: Thinking in a Sketchbook, Working in 3D, Digital Sketchbook and Sketchbook as an art piece have been judged by an internal Manchester School of Art judging panel composed of:
Helen Laville, Education Pro-Vice Chancellor
Rachelle Viader Knowles, Arts & Humanities Faculty Head of International
Ian Whadcock, Senior Lecturer, BA(Hons) Illustration with Animation and MA/MFA Illustration
Geoffrey Mann, Senior Lecturer Three Dimensional Design, Product Design and Craft
Clare Knox-Bentham, Manchester School of Art Outreach Manager and Director of Marketplace Studios Stockport
Winners:
Digital Sketchbook, 1st Prize: Nadire Gokmen
Judges noted that Nadire's submission was extremely interesting when considering the communication of practice between physical, material and digital. There appeared to be a considerable shift in the process and production of her work post-lockdown, moving into purely digital. Her strong narrative throughout the book communicated her thinking, her connections and her relationship between digital and physical making, while also presenting this in a very professional digital book.
Digital Sketchbook, Highly Commended: Alice Kell
The Least "Sketchbook" Sketchbook, 1st Prize: Duggie Dundas
Judges commended Duggie's submission as highly playful and clever. The submission played with ways to draw while capturing the physicality of drawing or sketching in a digital format, a document that played with exploration and documentation. The strong narrative throughout the film highlights practice and process, the submission was celebrated as an approach which spoke to all the judges. The clever approach to challenges faced by a designer used to tools and equipment being on hand, highlights how problems are solved and used to his advantage. There is humour and intrigue throughout the clearly articulated submission.
Least "Sketchbook" Sketchbook, Highly Commended: Ameerah Dawood
The Sketchbook as an Art piece, 1st Prize: Ameerah Dawood
Ameerah's work was highlighted to be the most considered submission exploring how sketching, thinking through drawing and documentation can be an Art Piece in its own right. Thi submission has been beautifully thought through to meet the category criteria, and stands alone as a piece of art that the judges felt would be well situated in a gallery space.
The Sketchbook as an Art piece, Highly Commended: Ruth Fildes
Documentation: Thinking in a Sketchbook, 1st Prize: Alice Kell
Alice's submission was shortlisted by the judges and celebrated as an exceptional submission due to its multi-layered communication techniques. Beautiful illustrations are evident, as well as strategies for communicating about and managing dyslexia. This multi-angled approach to communication through drawing and documentation of a personal approach within practice is a wonderful example of thinking through a sketchbook, of thinking through sketching and drawing and communicating to yourself and others through visual language.
Documentation: Thinking in a Sketchbook, Highly Commended: Molly Pilkington, Chloe Watts and Elsa Krawietzki
Working in 3D, 1st Prize: Duggie Dundas
Working in 3D, Highly Commended: Eleanor Walker
Cass Art Special Mentions: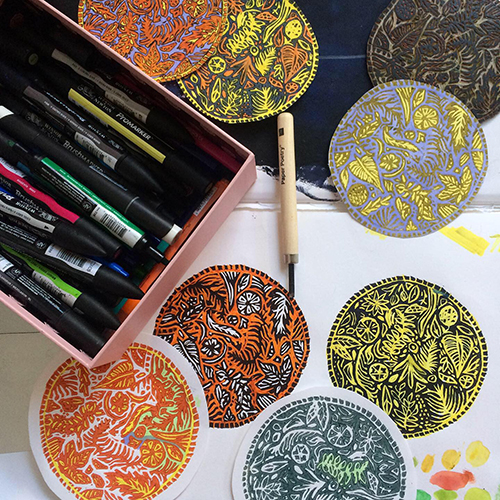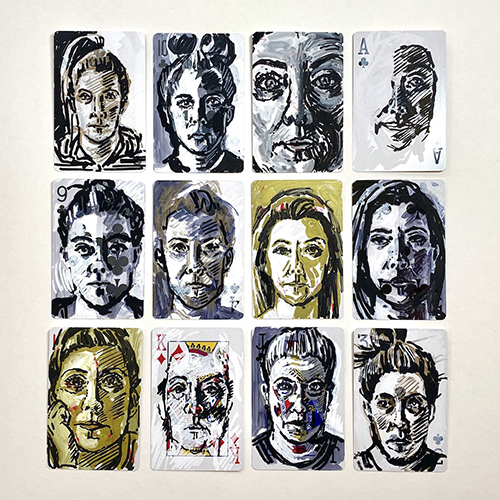 People's Choice Prize: