Who are the Sketchbook Collective?
For 2020, the project has been run by a Collective of two third-year Illustration with Animation students, Catherine and Martha; a third year Three Dimensional Design student, Ella and an Art and design Foundation Diploma student, Cathy!
The new cohort of students decided to rebrand the Sketchbook Prize into The Sketchbook Collective, steering away the focus from a prize and moving towards a celebration of all types of sketchbooks and inclusivity by prompting the questions of "what is a sketchbook?" Working collaboratively, and remotely, in a group setting their aim has been to create a space to celebrate the processes behind creative practices. The Collective believes that the process behind an idea is where the real and most authentic creativity happens. The Sketchbook Collective wants the public to look into these processes and notice the unseen thoughts, reasoning and unspoken internal monologues of creativity. Let this celebration of sketchbooks take you on a journey to understand and enjoy the path to artistic identity.
---
Catherine, Illustration with Animation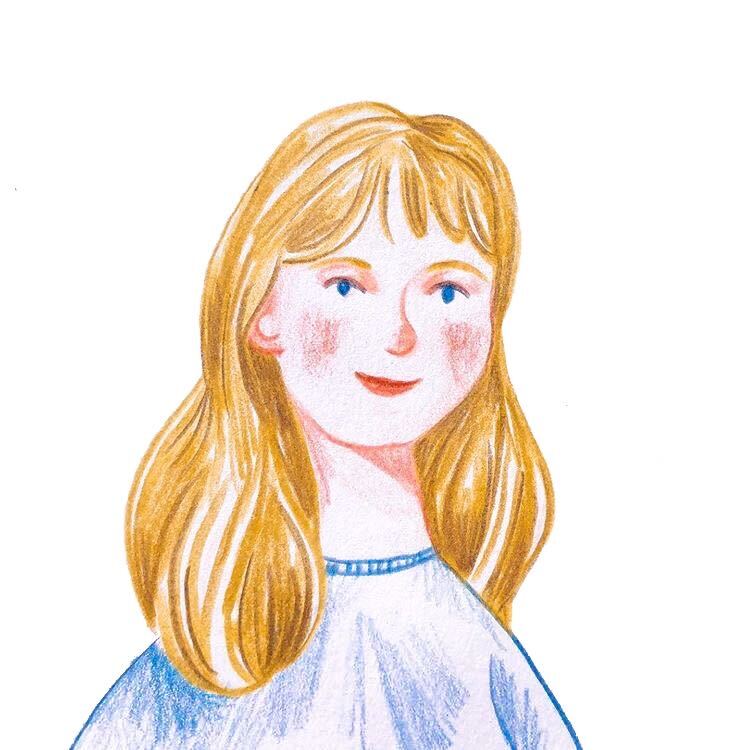 I'm Catherine, an illustrator from Manchester, and I have just completed my final year on the Illustration with Animation course at MSoA! I am predominately a children's book illustrator, often writing and illustrating my own narratives. My visual style consists of pencil crayon, watercolour and digital tools, with an emphasis on colour and imagination. I also enjoy traditional printmaking and sell hand-painted prints at Market Place Studios.
My university projects have revolved around conservation, historical figures, explorers and the natural world. I want readers to feel a sense of adventure and exploration within my work, but also for them to learn something valuable from the characters and animals they encounter, which they can then take into their own lives. In the near future, I have plans to share a studio at MarketPlace Studios and continue selling my work, as well as running workshops and perusing my career in children's books.
Working as an illustrator can sometimes be isolating, but when lockdown began, I think a lot of us felt cut off from the university and our usual studio atmosphere. Whilst I can't admit to never feeling lonely during this time, the small community we have built over these past few months have really kept a sense of togetherness, and we often chatted about how we are each coping with the issues lockdown has presented us with.
The Sketchbook Collection has not only allowed me the chance to work closely with a group of equally talented individuals, but has also pushed me into a group environment that I would have once found uncomfortable. I have gained valuable skills in communication, managing a social network and overall confidence in being part of a collective. Despite the complications, we managed to make this year's prize a successful one, that we hope encapsulates the breadth of creativity shown by the students at Manchester School of Art.
Get in touch!
Email – Hicatherinebooth@outlook.com
Instagram – @cathers_lou
Website – catherineboothillustration.co.uk
LinkedIn – linkedin.com/in/catherine-booth-b46b6b194
---
Martha, Illustration with Animation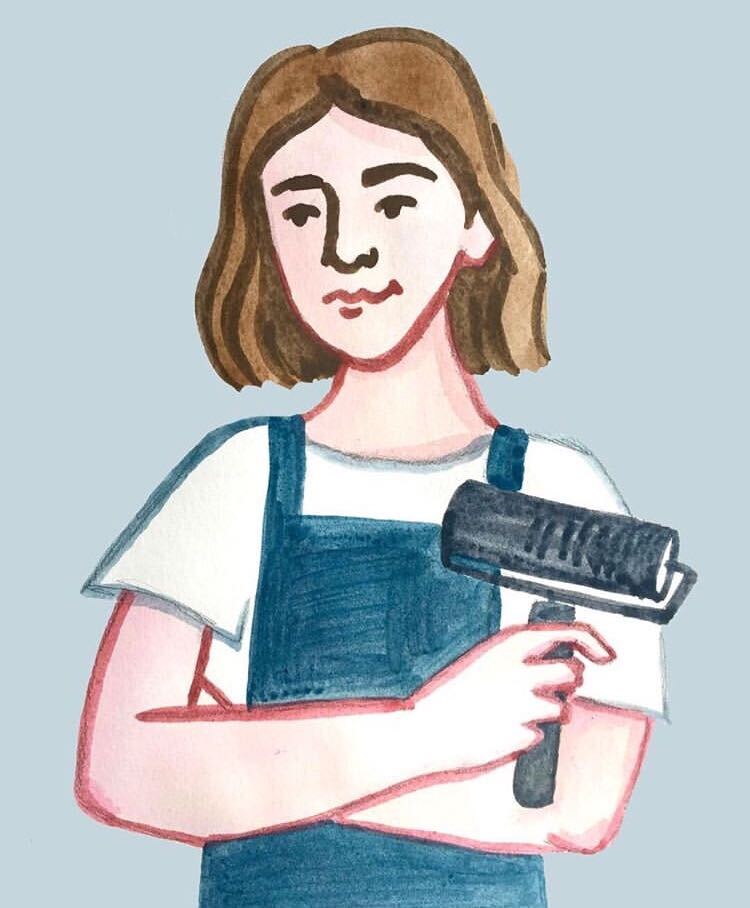 I'm Martha, recent graduate of BA Illustration with Animation at Manchester School of Art. My practice reflects my interest in folklore, stories passed down through generations and the rituals involved in ancient Celtic spirituality. My recent practice has involved lino printing and creating digital plans for screen printing, which I will print once I can return to a print studio. After graduating I aim to become a freelance illustrator and printmaker, working from a small. community studio and to remain based in Manchester while I find my feet.
Initially, I struggled during lockdown as without a studio atmosphere or printmaking facilities my practice changed drastically. I thrive on routine, so I had to find a way around this. I listened to podcasts and video chatted with friends to re-build the studio atmosphere. Luckily, I also had a space in my room big enough to turn into a print studio to continue my printmaking. Overall, I have been less inspired but I know this will pass in the coming weeks.
For me, being a part of the sketchbook collective has taught me how to function in a team and it has given me a greater understanding of public-facing projects. It was exciting to tackle something new and to allow creativity to feed in to my daily work in new ways. For any current students wondering if they should be part of next year's team, I can't recommend it enough as a learning experience to push you as a creative into new opportunities beyond your comfort zone.
Website – martharoseillustration.co.uk
Instagram – @martharose_illustration
---
Cathy, Art and Design Foundation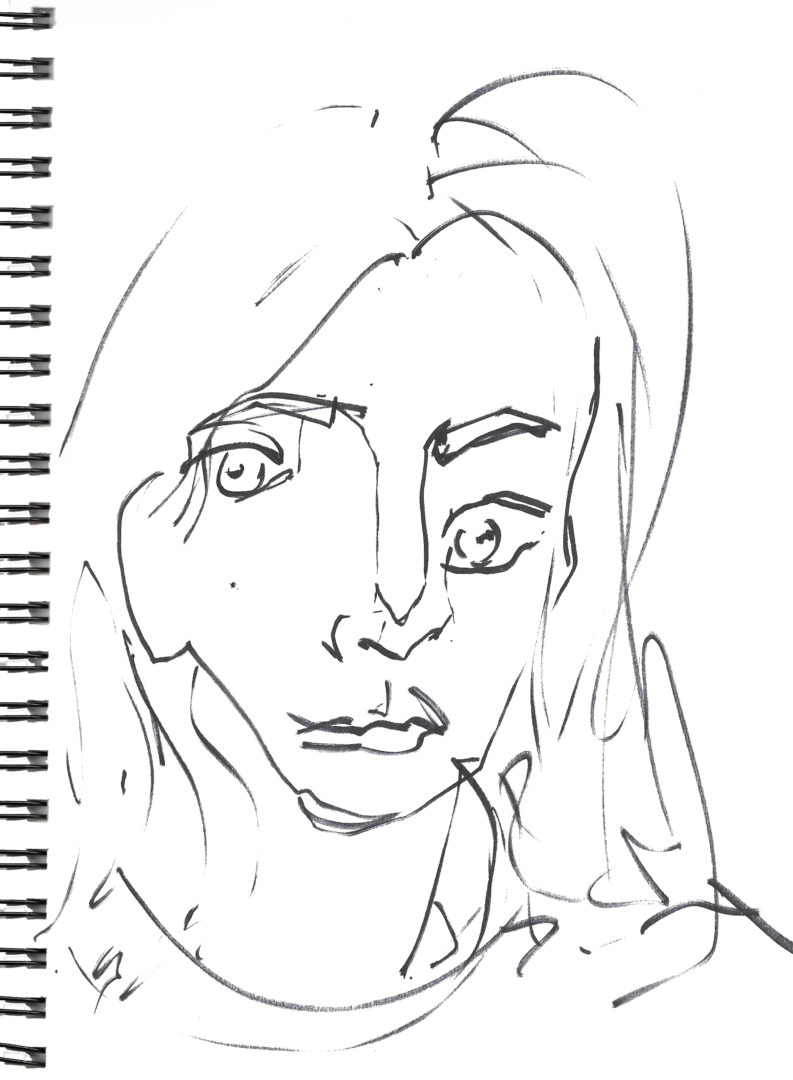 I'm Cathy and I've just finished the Foundation Art and Design diploma at
Manchester School of Art, specialising in the Fine Art pathway. I create experimental animations and audio-visual edits, matching created visuals with found sound, created sound and music. Post-foundation I am continuing to create and preparing for a masters in experimental animation (I'm skipping out the BA stage as I have a BSc already – for anyone considering but unsure about going on the foundation course at MSoA after an unrelated degree I would highly recommend it).
It was a fun challenge to adapt the sketchbook collection towards being entirely online; one way we did this was to create a month-long project of weekly sketchbook Instagram briefs which helped to create a community environment and online presence for the collective. There were lots of incredible submissions and I've been responsible for collating them into a collaborative flip-through digital sketchbook which has been a rewarding end-to-end project. Have a look to see all the submissions!
Website – cathycroome.co.uk
Instagram – @doinartthings
Vimeo – vimeo.com/user105246302
---
Ella, Three Dimensional Design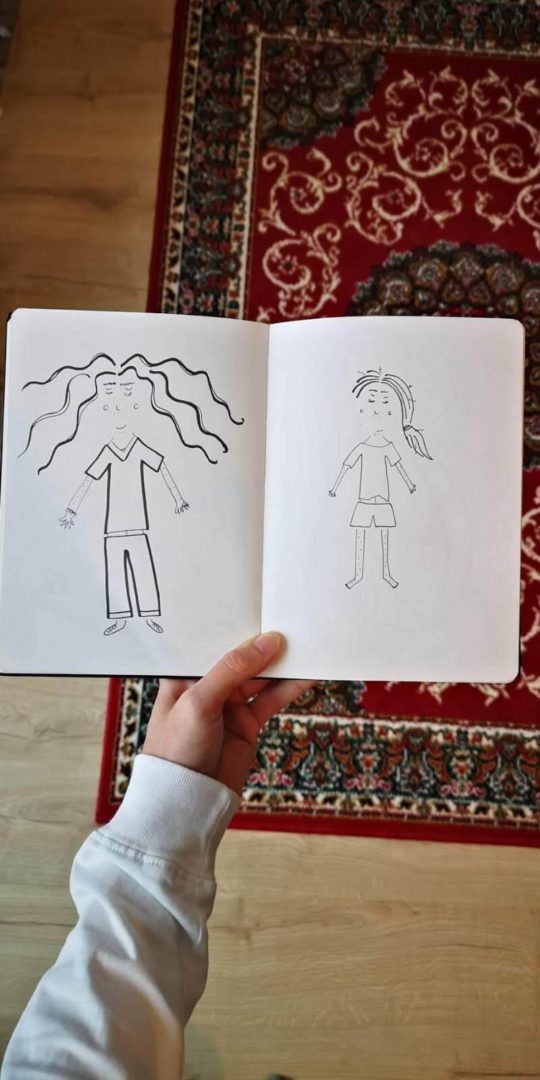 I'm Ella – graduate of Three Dimensional Design and member of the Sketchbook Collective.
In my last year at university I created work in response to a concept called Slow Living, encouraging others to be present and mindful. Unlike others on my course I had never specialised in any process or material, but I am driven by the needs of the users of a product and delivering the best possible solution for them – whatever way it takes to get there. I enjoy the journey through a project in a different way to how I enjoy the outcome.
Within my own sketchbook, it's never quite clear what's going on. It's not neat, it's not pretty, and there's ironically not that much drawing most of the time. There was an uncomfortable feeling I had that I was doing a sketchbook wrong. I had no ownership and I was embarrassed to show it to anyone. Throughout school and college, I was taught to work on a sketchbook, not in it. Tutors at university seem quite confused about this as that isn't how a sketchbook should be used, if you don't want it to be. By taking control of this narrative I felt like I could change people's perceptions of sketchbooks, and so did the other members of the Sketchbook Collective.
Being involved in this project has been a lot of fun but we have also found ourselves in tricky situations where there has been no blueprint for us to follow. Regardless of the issues we have faced, the collective managed to keep this project running and make it viable for our audience to interact with us online. I would recommend anyone thinking about getting involved with the Sketchbook Prize in 2021 to put yourself forward!
Website – ellawelsby.com
Instagram – @ellawelsby
---
The role of the collective:
Create an inclusive and engaging opportunity for people to be brave and show the world the inner workings of their creative brain.
Expand the definition of a typical sketchbook through new submission categories.
Create an online presence using a website and social media to act as this year's showcase.
Present the opportunity for people to be curious and inspired through times of uncertainty and isolation.
Re-work and engineer the usual workings of this group as appropriate, in light of the Covid-19 pandemic.
Explore the opportunities emerging from the current situation.