Georgia Borrett-Lynch
Submission to the Sketchbook as an Art Piece category.
The Unnoticed Designs of New York.
On my year out I spent time interning for three months in New York. A part of my job was to drop parcels off all over the city, so I spent hours wandering the back streets of Manhattan. I began to notice scraps on the floor such as tickets and labels with unique foreign graphic designs. I began to combine these discarded pieces with illustrations of daily street scenes to create my sketchbook pages.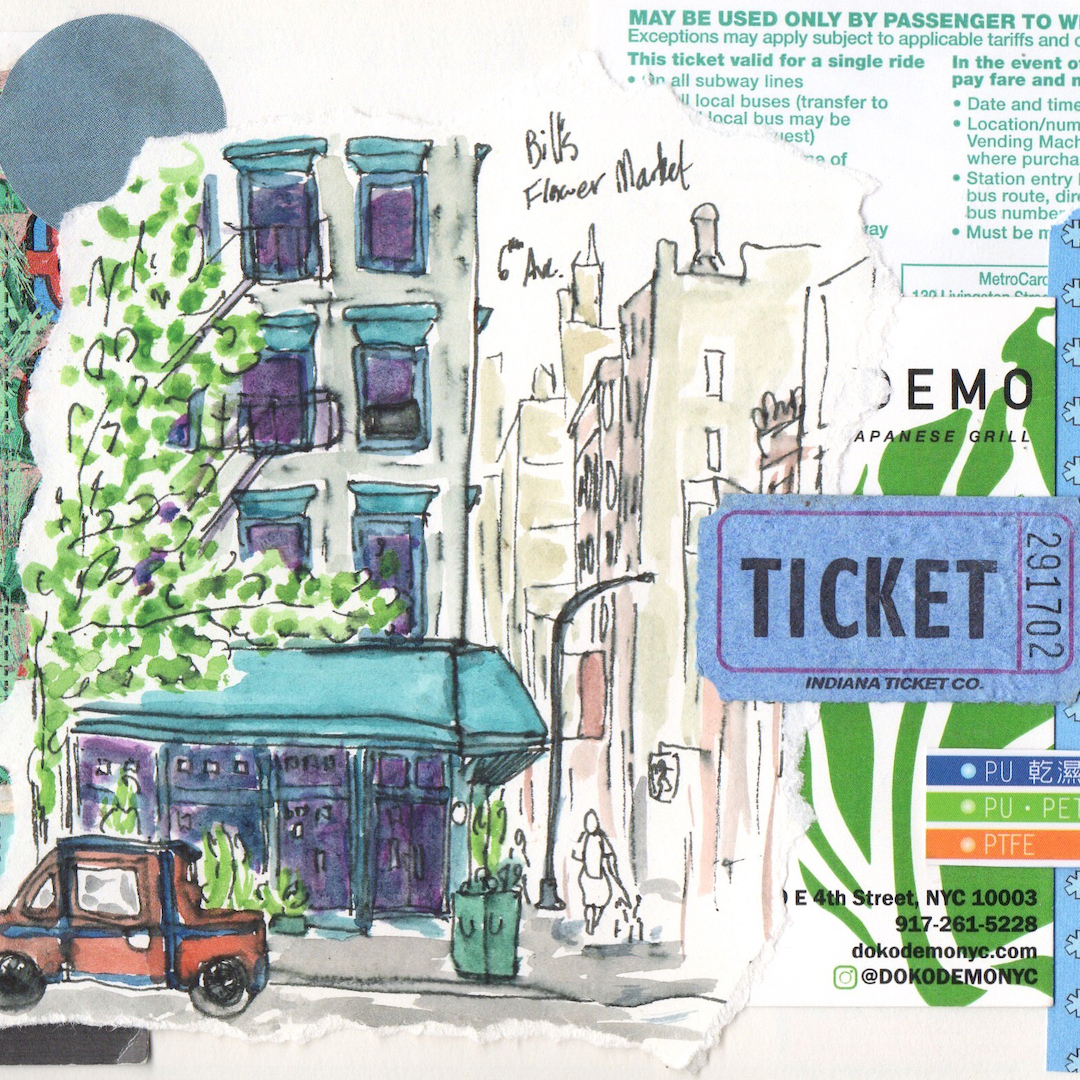 Instagram: georgia_borrett_lynch